Venue
Virtual Instructor Led Training (VILT)
Venue
Virtual Instructor Led Training (VILT)
About this Virtual Instructor Led Training (VILT)
The Process Hazard Assessment using the HAZOP Technique is an intensely participative Virtual Instructor Led Training (VILT) that will both explain the key facets of the HAZOP technique as well as provide ample opportunities for participants to practice and become familiar with the technique using generic and real-life examples.
This VILT has been reviewed and approved by the Institution of Chemical Engineers. IChemE is the global professional membership organisation for chemical, biochemical and process engineers and other professionals involved in the chemical, process and bioprocess industries. Their knowledge of professional standards, close involvement with industry, education and regulators, and their expertise as a leading global training provider, means they are uniquely positioned to independently assess and approve training courses and professional development programmes across the world.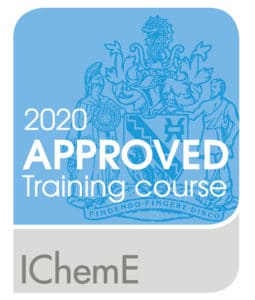 Learn what past participants have said about PetroEdge training courses
Great workshop. Now I am able to conduct HAZOP for identifying potential hazards and operability concerns in our process plant.
Utility Operator, Exxonmobil Cepu Limited
Good instructor, small group study and effective.
Engineer, PTT Public Company Limited
Excellent course – well managed and it has given me a good understanding of the HAZOP Technique. It is a must-training for Risk or Engineering practitioners.
SCM Drilling Manager, Hess E & P Malaysia
I really enjoyed this training. My understanding of this improves after each day of training. The presentation is clear.
QHSE Executive, UMW Offshore Drilling
A useful course - it is relevant to my job. The trainer has a wide experience & knowledge on the topic. Clear explanation and good case studies.
Technical Writer cum QEHS Coordinator, Aramis Management Sdn Bhd
The videos on the actual incident approach do supplement my understanding towards underlying causes that could affect our Process Safety Management in our organization.
Competence Development Strategist, Sarawak Shell Berhad
A very good course to Process Safety which I had appreciated.
Risk and Quality Executive, CIC Environment Service Sdn Bhd