Oil and Gas Business Training
> Technical Report Writing Skills for Oil & Gas Engineers and Technical Professionals - ILM Recognised Course Provider – Virtual Instructor Led Training (VILT)
About this Virtual Instructor Led Training (VILT)
Oil & Gas professionals increasingly need to translate complex findings, analysis and recommendations for effective decision-making. If you face challenges in getting your findings into paper, you will benefit from this Virtual Instructor Led Training (VILT) course.
The Technical Report Writing for Oil & Gas Engineers and Technical Professionals VILT course focuses on the unique needs of technical professionals who write for both technical and non-technical readers. This VILT course will demonstrate how technical professionals can use their technical knowledge and logical edge to write in a reader-friendly style, produce grammatically accurate reports and persuasively communicate for buy-in purposes.
This VILT course will give inexperienced writers a chance to look at the key concepts in modern technical writing. At the same time, experienced writers will have the chance to review the way they write documents of all types from emails and letters to long formal reports.
One key aspect every writer wants to improve is their writing speed. However, speed must not come at the expense of the quality of the end product. This VILT will offer a technique that marries speed with quality – in other words, improving writing efficiency.
There is also a detailed look at language, with the emphasis on making sure our writing is understood in one reading. Following this, we will take a look at the fundamental structure of formal reports, which will lead into a discussion on the pros and cons of templates, with participants being encouraged to share their experience with templates. Finally, we will look at other correspondences while again stressing the need to approach all writing tasks in the same way.
Under the VILT course, there will be both individual and group activities through a variety of online media. With a positive attitude and a willingness to try something new, participants will be rewarded with an enjoyable and hugely rewarding programme.
The VILT course will be delivered online in 2 full days comprising 8 hours per day.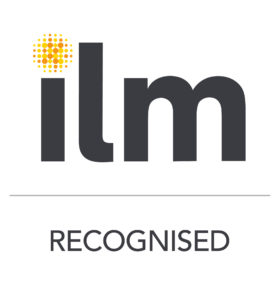 PetroEdge is an approved training provider of the Institute of Leadership & Management (ILM).
Best Feature of the VILT:
This was my first time using VILT. I liked the online quizzes.
I didn't have to fly anywhere.
The interactive aspects were inspiring.
It was good to be able to do online quizzes and interact with the other participants.
The various exercises were all extremely useful in my learning.
Variety – hands on / quizzes / discussion / power point etc
Learn what past participants have said about EnergyEdge training courses
As a non-technical writer, I still found this course incredibly useful. Within my department, I provide charts and various visual displays for reports but do not have much experience writing the actual reports. The information I've learned in this course will definitely make me more of an asset for my team.
Bureau of Safety and Environmental Enforcement, USA
This course presents knowledge that is important to effective communication of complex information.
Bureau of Safety and Environmental Enforcement, USA
It was a very beneficial course with helpful handouts and quizzes that got everyone to interact.
Bureau of Safety and Environmental Enforcement, USA
The trainer did a great job teaching the course.
Bureau of Safety and Environmental Enforcement, USA
The course is well organized and prepared. I would strongly recommend my colleagues to attend this course.
Metocean Engineer, Sarawak Shell Berhad
The trainer is very experienced and well prepared.
Service Engineer, Ogra Asia
This is a good training. I look forward to joining the next training.
Field Engineer, SGS
Very good training and experienced trainer.
Head of Lab, Petrotechnical Inspection (M) Sdn Bhd
Trainer's expertise makes this an effective and worthwhile course to attend.
QA Engineer, Cameron Singapore
A very effective and impactful in-class training...and you have a very good trainer!
Reservoir Engineering Executive, PETRONAS Carigali
Well structured course; very professional and effective trainer.
Lessons Learned Coordinator, BW Offshore
Overall it was great. Lots of games to keep us interested and awake. Able to practice presenting and having it recorded was a great idea.
Jr.Geologist/Petrophysics, Petrofac
Basic know-how of presentation and tech writing plays an overall important skill in our daily working.
Operational and Maintenance Planning Head, Sarawak Shell Berhad
Effective training that benefits me in daily tasks.
Cost Controller, Petronas Chemicals Engineering (M) Sdn Bhd
Everything is within my expectation. The trainer answered all the questions. It does help in improving self.
Graduate Geologist, Petrofac
This course meets my expectations.
Integrity Engineer, Premier Oil Vietnam