Code
Date
Format
Currency
Team of 10
Per Person*
Team of 7
Per Person*
Early Bird Fee
Per Person
Normal Fee
Per Person

PD781

18 - 21 Nov 2024
Kuala Lumpur, Malaysia
SGD
3,955
4,139
4,399
4,599

PD781

18 - 21 Nov 2024
Kuala Lumpur, Malaysia
USD
3,095
3,239
3,399
3,599

PD781

21 - 21 Nov 2024
Kuala Lumpur, Malaysia
SGD
-
-
-
450 (IAM Exam Fee - Optional)
*Fee per person in a team of 7 or 10 participating from the same organisation, registering 6 weeks before the course dateRequest for a quote if you have different team sizes, content customisation, alternative dates or course timing requirements Request for in-person classroom training or online (VILT) training format
Learn in teams and save more! Enjoy group discounts of up to 50% off normal fees for team based learning. Contact us on [email protected] to learn more today!
Format
Kuala Lumpur, Malaysia
Team of 10
Per Person*
3,955
Team of 7
Per Person*
4,139
Early Bird Fee
Per Person
4,399
Normal Fee
Per Person
4,599
Format
Kuala Lumpur, Malaysia
Team of 10
Per Person*
3,095
Team of 7
Per Person*
3,239
Early Bird Fee
Per Person
3,399
Normal Fee
Per Person
3,599
Format
Kuala Lumpur, Malaysia
Early Bird Fee
Per Person
-
Normal Fee
Per Person
450 (IAM Exam Fee - Optional)
*Fee per person in a team of 7 or 10 participating from the same organisation, registering 6 weeks before the course dateRequest for a quote if you have different team sizes, content customisation, alternative dates or course timing requirements Request for in-person classroom training or online (VILT) training format
About this Training Course
Asset maintenance and equipment reliability teams play a significant role to ensure that there is no room for downtime and losses in production. They are often recognised for their contribution and ability to keep assets running productively in today's organisations.
This 4 full-day Certificate in Asset Management course will provide those involved in Asset Management with a full explanation of the key processes to manage assets across their lifecycle. This course has been designed to equip participants with practical skills to take back to work. This course enables participants to ensure their organisation's assets are realising their full value in support of the organisation's objectives.
Accredited by the Institute of Asset Management (IAM), this course will prepare participants to sit for the IAM Asset Management Certificate qualification. The IAM exam is offered as an option for participants of this course.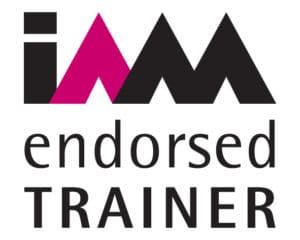 Learn what past participants have said about EnergyEdge training courses
The Principles of Asset Management – Certificate in Asset Management training has helped me to understand the right framework in preparing an asset management system
Asset Management Manager, Aboitiz Power Distribution Utilities
The trainer's knowledge is excellent and helps us to understand the intricacies of asset management
Grid Manager, Hedcor Inc.
Thank you, PetroEdge. You have an excellent way of presenting the IAM certification principles!
Asset Management Coordinator, Hedcor, Inc.