Learn in teams and save more! Enjoy group discounts of up to 50% off normal fees for team based learning. Contact us on info@asiaedge.net to learn more today!
About this Virtual Instructor Led Training (VILT) 
Two recent comprehensive look-back studies concluded that the absence of Trap and/or Seal are the main causes for exploration wells to be dry. Clearly, Trap and Seal analysis is a very important part of prospect evaluation. Furthermore, in the large majority of cases, the Trap Volume uncertainty is the main factor controlling the uncertainty range of oil or gas volumes that may be discovered in a successful exploration well.
In this Virtual Instructor Led Training (VILT), trap and seal analyses are discussed together as they are closely linked – after all, without a seal, there is no trap. Doing a good job in identifying valid potential traps requires creativity and resourcefulness in addition to an excellent understanding of what may constitute a trap and where potential spill- and leak-points may be. Otherwise, it is not possible to make meaningful predictions of the most likely column length and its uncertainty, and the HC volumes that may be present in an undrilled prospect. In mature basins and in basins with sub-optimal seismic data quality, where the more obvious traps have already been drilled, the search may be for alternative traps such as stratigraphic, deeper and/or basement traps.
Trap and seal analyses are discussed in this VILT from a pragmatic explorer's point of view, based on the extensive experience of the instructor and on published case histories. Top seal and fault seal will both be addressed. The theoretical aspects of sealing that have been developed over the years will be explained, and traps and seals will be illustrated with a large variety of trap types from different basin settings.
Advice and practical guidelines will be given to help explorers in their day-to-day work.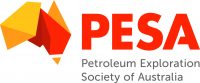 Members of the Petroleum Exploration Society of Australia (PESA) are eligible for a special discount on the Australia sessions for this course. Please contact us at info@asiaedge.net for the promo code.
Learn what past participants have said about PetroEdge training courses
The course was conducted in a lively manner with the subject matter experienced instructor. His presentation style and materials were greatly constructed to provide easy understanding on the topic discusses and how it relates to my day-to-day work especially in prospect maturation and resource & risk assessment.
Executive (Geoscience), PETRONAS
It's a good training and conducted in a good platform (to accommodate the pandemic situation).
Geologist, PETRONAS
I've attended several trainings by this particular trainer and they have always been a pleasant learning experience. His vast knowledge coupled with structured teaching and effective communication helped me build strong fundamentals and confidence in all the subjects he teaches.
Geoscientist, PETRONAS
The trainer is always ready to share his experience and knowledge on the topic, one of the best in the industry.
Reservoir Geologist, PETRONAS
Excellent content and presentation. Gave me a new perspective on prospect maturation.
Geophysicist, PETRONAS
I gained good fundamental knowledge on trap & seal analysis that is really applicable to my current work scope.
Geoscientist, PETRONAS
A great course to attend. Full of information and related examples.
Geologist, ROC Oil (Sarawak)
Beneficial to geologists who works in prospect maturation.
Geoscientists, PETRONAS Carigali
Good course with a lot of examples/case studies presented and also new insights on the trap and sealing mechanisms in different basin settings.
Geologist, Petroleum Brunei
Excellent course with vast experience from the training leader. Broad knowledge!
Geophysicist, Brunei National Petroleum Company
Excellent instructor. Course material makes assessment for trap and seal more meaningful.
Geoscientist, Petronas
The trainer gives very clear explanation and an excellent presentation. A very vibrant teacher.
Geologist, ROC Oil (Sarawak)
The trainer impresses yet again. Great instructor, highly enthusiastic, and keeps things interesting.
Geoscientist, PETRONAS Carigali
Great real-life examples providing me with new prospect ideas.
Staff Geologist, Beach Energy
Excellent course! The working exercises help us in the practical application.
Geophysicist, Bridgeport Energy