Code
Date
Format
Currency
Team of 10
Per Person*
Team of 7
Per Person*
Early Bird Fee
Per Person
Normal Fee
Per Person

PE1721

08 - 10 May 2023
Kuala Lumpur, Malaysia
SGD
3697
3869
4099
4299

PE1721

08 - 10 May 2023
Kuala Lumpur, Malaysia
USD
2751
2879
2999
3199
*Fee per person in a team of 7 or 10 participating from the same organisation, registering 6 weeks before the course dateRequest for a quote if you have different team sizes, content customisation, alternative dates or course timing requirements Request for in-person classroom training or online (VILT) training format
Learn in teams and save more! Enjoy group discounts of up to 50% off normal fees for team based learning. Contact us on info@asiaedge.net to learn more today!
Format
Kuala Lumpur, Malaysia
Team of 10
Per Person*
3697
Team of 7
Per Person*
3869
Early Bird Fee
Per Person
4099
Normal Fee
Per Person
4299
Format
Kuala Lumpur, Malaysia
Team of 10
Per Person*
2751
Team of 7
Per Person*
2879
Early Bird Fee
Per Person
2999
Normal Fee
Per Person
3199
*Fee per person in a team of 7 or 10 participating from the same organisation, registering 6 weeks before the course dateRequest for a quote if you have different team sizes, content customisation, alternative dates or course timing requirements Request for in-person classroom training or online (VILT) training format
About this Training
Tripod can be used in any area of business where the organisation has a management system in place to prevent unwanted events e.g., health, safety, environment, quality, security, productivity, project management, and many more
Tripod Beta is one of several tools based on Tripod's fundamental principles. Tripod Beta is based on proven theories, man years of academic research, and testing in the workplace. The Swiss Cheese Model originated from this work.

Features of the methodology are:
1) the Tripod Beta diagram; it provides an easy-to-read summary of the entire investigation on a single page,
2) it accommodates deficiencies in leadership and worker participation,
3) it accommodates deficiencies in human behaviour, and
4) it highlights missing controls (not just controls that failed).

Quality throughout all aspects of Tripod is assured by the Stichting Tripod Foundation (STF) and the Energy Institute.
The participants will gain a theoretical understanding of the Tripod Beta methodology and terminology. They will be able to read Tripod diagrams and reports, and be able to assist incident investigation/analysis as a team member. This is the first step to becoming an accredited silver or gold practitioner.
Tripod Beta Practitioner Accreditation is meant to build these skills, through a blend of support, coaching and assessments. Feedback is provided on Tripod incident investigation reports, giving the Practitioner the opportunity to hone their skills and become confident in their ability to use Tripod effectively.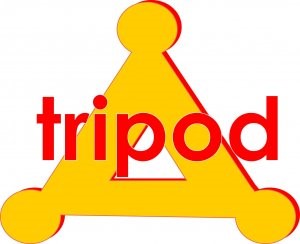 Learn what past participants have said about PetroEdge training courses
Excellent examples of real-life situations.
Petronas Malaysia KL
Course was a good balance between quizzes, group work and lecturing.
Norske Shell
I enjoyed the course. It has developed my knowledge and understanding of incidents and unwanted events.
UK Shell
Well presented in a professional manner.
PDO Muscat