Explore Courses by Segment
Browse through our diverse and comprehensive range of training courses
Introducing Virtual Instructor Led Training
An Alternative to Traditional Classroom Based Training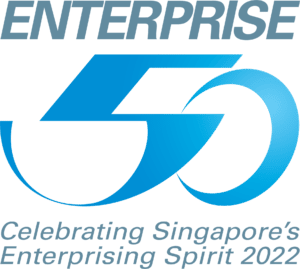 Asia Edge Pte Ltd (EnergyEdge) are proud recipients of the Enterprise 50 (E50) Award.
The E50 Award established in 1995 is a valuable endorsement and a coveted mark of recognition that recognises the 50 most enterprising local, privately-held companies who have contributed to the economic development of Singapore. It is jointly organised by The Business Times and KPMG in Singapore. It is supported by Enterprise Singapore, the Singapore Business Federation and the Singapore Exchange.
Testimonials From Our Clients
"The training was so empowering and provided good clues & techniques that are so applicable to daily management of the customer issues and provide good future to excellence. Also applying these knowledge would be certainly produce successful organizations. I appreciate this very much. This is rated 9 out of 10!"
Shell Petroleum Company
"Exceeded my expectation in terms of knowledge gained on the subject. Excellent training leader with proven track records. Overall, very enriching programme and one of the best training programmes that I have ever attended."
Petroleum Brunei
The course will help deepen knowledge on the different P&A techniques and their application
Setegap Ventures Petroleum Sdn Bhd
Overall training course is very good. Very experienced instructor
Petrofac
An excellent course either as exposure or refresher for P&A engineers. Bring different perspective on P&A
Petrofac
Comprehensive & wide complete coverage for I/FOP training. Trainer is very experienced in this area and has shared various real life experience as example/references in the training (rather than theory only)
Murphy Sarawak Oil Co. Ltd
Definitely recommended for those who wish to have an overview of project management & would like to understand the role of different disciplines in field development. Integration is usually overlooked
Carigali Hess Operating Company Sdn Bhd
Very good programme as it provided the methodology and steps of developing competencies in Oil & Gas
MISC Bhd
Intensive and Interactive L & D course from experienced faculties" Daewoo International Corp.
(Myanmar E&P)
Excellent training and training materials – very helpful. The facilitator is also knowledgeable and experienced
The National Petroleum Authority
Course is very informative & beneficial for those working in port industry. Course presenter is very qualified & knowledgeable in the subject. Recommended
Penang Port Sdn Bhd
Informative, interesting and beneficial to my portfolio
Brunei Shell Petroleum
Great and very informative course
JX Nippon Oil & Gas Exploration
An enlightening training. Kudos!
Petra Energy
Best training covering all aspects of turnaround
Petrokon Utama Sdn Bhd
Conductor was great. The case studies were great too
Brunei LNG Sdn Bhd
Our Training Partners
EnergyEdge feature an unrivalled teaching faculty. All of our partners and consultants have extensive management and technology experience coupled with a track record in delivering high quality courses to professionals in leading energy companies globally.
We are members of the esteemed Energy Institute and the CPD Certification Service. We are also proud to have been inducted as an approved training provider of Institute of Leadership & Management (ILM) for 4 of our training programmes. Our Lubricants courses are certified by the International Council for Machinery Lubrication (ICML) and the United Kingdom Lubricants Association (UKLA). Our Process Hazard Assessment using the HAZOP Technique and HAZOP Team Leader Training and Process Safety Engineering courses are accredited by the The Institution of Chemical Engineers (IChemE). The mark of approval received from these accreditation bodies highlights the confidence given to the quality of our training courses.