Process and Safety
> Process Hazard Assessment using the HAZOP Technique and HAZOP Team Leader Training - Virtual Instructor Led Training (VILT) [IChemE Approved Training Course]
About this Virtual Instructor Led Training (VILT)
Process Hazard Assessment using the HAZOP Technique is an intensely participative Virtual Instructor Led Training (VILT) course that will both explain the key facets of the HAZOP technique as well as provide ample opportunities for participants to practice and become familiar with the technique using generic and real-life examples.
HAZOP Team Leader Training is an intensely participative Virtual Instructor Led Training (VILT) that will develop participants already familiar with the HAZOP technique, the skills, knowledge and attributes of a HAZOP Team Leader. An in-depth syndicate exercise will provide the opportunity to lead a HAZOP team (consisting of other participants) and to be observed performing the role for constructive feedback.
This Virtual Instructor Led Training (VILT) course has been reviewed and approved by the Institution of Chemical Engineers (IChemE). IChemE is the global professional membership organisation for chemical, biochemical and process engineers and other professionals involved in the chemical, process and bioprocess industries. Their knowledge of professional standards, close involvement with industry, education and regulators, and their expertise as a leading global training provider, means they are uniquely positioned to independently assess and approve training courses and professional development programmes across the world.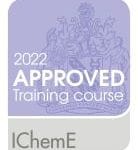 Learn what past participants have said about PetroEdge training courses
Hands-on during the course does boost up confidence in leading HAZOP session in my organization
Head of HSE, Universiti Teknologi PETRONAS
Course has good combinations of powerpoints, exercises by group discussion, quiz, and cases shown via video
Project Process Manager, Wood
Very good course content and time management was excellent
Lead Design Technologist, SRF Ltd
Great workshop. Now I am able to conduct HAZOP for identifying potential hazards and operability concerns in our process plant.
Utility Operator, Exxonmobil Cepu Limited
Good instructor, small group study and effective.
Engineer, PTT Public Company Limited
Excellent course – well managed and it has given me a good understanding of the HAZOP Technique. It is a must-training for Risk or Engineering practitioners.
SCM Drilling Manager, Hess E & P Malaysia
I really enjoyed this training. My understanding of this improves after each day of training. The presentation is clear.
QHSE Executive, UMW Offshore Drilling
A useful course - it is relevant to my job. The trainer has a wide experience & knowledge on the topic. Clear explanation and good case studies.
Technical Writer cum QEHS Coordinator, Aramis Management Sdn Bhd
The videos on the actual incident approach do supplement my understanding towards underlying causes that could affect our Process Safety Management in our organization.
Competence Development Strategist, Sarawak Shell Berhad
A very good course to Process Safety which I had appreciated.
Risk and Quality Executive, CIC Environment Service Sdn Bhd
A lot of hands-on opportunities with constructive feedback and exchange of ideas and styles in facilitating technical discussions.
Senior Safety & Risk Engineer, Lloyd's Register
Great insights on practical applications. Definitely a must for risk or engineering practitioners.
Engineer, Sime Darby
This training gave me a good understanding of the HAZOP technique.
Process Control Engineer, Brunei LNG
Excellent course, excellent training with real-life scenarios.
Director, Regional HSSE, Agility
Good instructor. He conducted the course with positive interactions with the trainees throughout the course. He is experienced too.
Operation Engineer, Talisman Energy
Great training, very useful.
Project Engineer, Uzma Engineering
Valuable training, good for the improvement of skills. This training provided a lot of valuable exercises.
Engineer, PT Inti Karya Persada Tehnik
Great workshop – I attained a better understanding of the HAZOP process and techniques.
Front-End Engineer, Brunei Shell
This training had been very informative, professionally presented and managed. It was thoroughly enjoyable.
Control Automation Engineer, Brunei Shell
If you are a non-process engineer, this training gives a heads up for your future involvement in HAZOP.
Senior Process Engineer, PUSB Engineering Sdn Bhd
Excellent and practical training for engineers in leading a HAZOP.
Senior Process Engineer Sarawak Shell Berhad
This course has provided me insight to how HAZOP should be conducted and how each member should contribute to a HAZOP, including the role of the Facilitator. With the knowledge of HAZOP from this course, not only will I apply in an actual HAZOP workshop but also to my process design more effectively.
Jr. Process Engineer, Konsortium Bumi Consultants and Services