About this Micro Virtual Instructor Led Training (VILT)
Risking of prospects is normally done by the simple multiplication the chance factors for trap, reservoir, seal and charge – or by considering both presence and effectiveness of some or all of these chance factors. Some prospects may have compelling evidence from either reflection seismic and/or from Controlled Source Electromagnetics (SCEM) that hydrocarbons are present. The question is, how this should affect the prospect risking.
So-called Direct Hydrocarbon Indicators (DHI's) include brightening of the top reservoir reflector over the prospect area (Bright Spot), or a horizontal reflection of a hydrocarbon-water interface (Flat Spot). A CSEM anomaly may indicate a body of low resistivity at a certain depth, which may be a hydrocarbon bearing reservoir.
Such geophysical evidence seem to suggest that trap, reservoir, seal and charge all must be present over the prospect area – how else could there be a geophysical anomaly? Yet, we know from experience that some prospects with seemingly convincing DHI's or CSEM anomalies have been drilled without finding free producible hydrocarbons. This is because not all geophysical anomalies are the result of hydrocarbons. Some of the indicators are 'false positives'.
In this Micro VILT, an auditable workflow, based on Bayes Theorem, is presented. It describes how such positive geophysical evidence can be incorporated in the prospect risking; in the assessment of the Probability of Success (POS). Focus hereby is on reasonable geological explanations of what may have caused the geophysical evidence.
This Micro VILT examines a workflow combining geophysical evidence in realistic and auditable prospect risking.
Micro VILT Group Pricing:
SGD$1,200 per person / USD$ 889 per person
(Minimum 5 persons per group session)
For more details on pricing for larger groups or customisation of course outline, call us at +65 6741 9927 or email info@asiaedge.net
Delivery of this Micro VILT:
The Micro VILT will be delivered through Zoom, MS Teams or equivalent video conference platforms in combination with other online interactive training tools.
Micro VILT Duration:
The Micro VILT will be delivered online in 1 session comprising 4 hours, with 2 breaks.

Micro VILT Course Materials:
All participants will receive softcopy course materials (PDF format).
Breakdown of Modules:
Module 1
Standard risking methodologies
Introduction of the principle of Bayes Theorem
Module 2
Application of Bayes Theorem to prospect risking
Presentation of a simple geology-based workflow
Module 3
Worked out example
Case study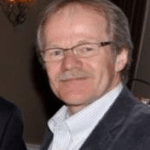 Dr. Jan de Jager has a PhD in Geology from the University of Utrecht. He joined Shell in 1979 as an exploration geologist, and worked in several locations around the world such as Netherlands, Gabon, USA, Australia, Argentina, and Malaysia in technical and management positions. During the last 10 years of his career, he was responsible for the quality assurance of Shell's exploration prospects in many parts of the world and for upgrading and replenishing Shell's global exploration portfolio. During this period, he had also developed extensive expertise in Prospect Risk and Volume assessments for which he ran successful internal training programmes. Following his retirement from Shell in 2010, Dr Jan de Jager took on a position as part-time professor at the University of Amsterdam and also serves as a consultant exploration advisor for various E&P companies.
To further optimise your learning experience from our courses, we also offer individualized "One to One" coaching support for 2 hours post training. We can help improve your competence in your chosen area of interest, based on your learning needs and available hours. This is a great opportunity to improve your capability and confidence in a particular area of expertise. It will be delivered over a secure video conference call by one of our senior trainers. They will work with you to create a tailor-made coaching program that will help you achieve your goals faster.
Request for further information about post training coaching support and fees applicable for this.