Code
Date
Format
Currency
Team of 10
Per Person*
Team of 7
Per Person*
Early Bird Fee
Per Person
Normal Fee
Per Person

PE1833

30 Sep - 02 Oct 2024
Kuala Lumpur, Malaysia
USD
3,095
3,239
3,399
3,599
*Fee per person in a team of 7 or 10 participating from the same organisation, registering 6 weeks before the course dateRequest for a quote if you have different team sizes, content customisation, alternative dates or course timing requirements Request for in-person classroom training or online (VILT) training format
Learn in teams and save more! Enjoy group discounts of up to 50% off normal fees for team based learning. Contact us on [email protected] to learn more today!
Date
30 Sep - 02 Oct 2024
Format
Kuala Lumpur, Malaysia
Team of 10
Per Person*
3,095
Team of 7
Per Person*
3,239
Early Bird Fee
Per Person
3,399
Normal Fee
Per Person
3,599
*Fee per person in a team of 7 or 10 participating from the same organisation, registering 6 weeks before the course dateRequest for a quote if you have different team sizes, content customisation, alternative dates or course timing requirements Request for in-person classroom training or online (VILT) training format
About this Training Course
A decision to drill an exploration well with the objective to find a new oil or gas field must be based on a sound assessment of the prospect's risks and of the volumes: What is the chance that a well will find hydrocarbons, and how much could it be? Risk and volume assessments form the basis for decisions to drill a well or not, and as such, it is the link between subsurface evaluation and the business aspects of the petroleum industry.
This 3 full-day course explains how risks and volumes can be assessed in a realistic manner based on a sound understanding of the geological details of the prospect and its regional geological setting and our play understanding.
This course can also be offered through Virtual Instructor Led Training (VILT) format.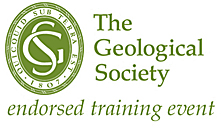 Learn what past participants have said about EnergyEdge training courses
This is a very good topic. The training provided step by step knowledge about every aspect that can affect prospect calculation
Geophysicist, Star Energy
Very good training. Comes with a complete module on how to assess prospect risk as well as to estimate POS & Volumetrics
Geologist, Medco Energi
Very helpful course. Thanks a lot
Geophysicist Assistant, National Petroleum Authority (ANP) – Timor Leste
Very knowledgeable trainer
NV Manager, JX Nippon